Blurbidea (blur-bid-ee-uh) COLUMBIA, SC… CREATIVE UX/UI SERVICES TO SUIT EVERY NEED
The Right Design for The Best results.
Using Blurbidea website design services help you present yourself or your company to the public with the right look, feel and message.
The Right Content for The Best Results.
Using Blurbidea content creation services help you present yourself or your company to the public with the right look, feel and message.
The Right Strategy for The Best Results.
Using Blurbidea is the right strategy. We focus on what we put into your web presentation, so you benefit on what you get out of it.
Avenues To Help Your Business Excel
The Blurbidea Website Design Advantage: Since year-to-date 2016, 60% of online searches are on mobile devices, so we take a "Mobile First" approach in our designs.
The Blurbidea Website Graphic Design Advantage: You will need some form of graphic design for numerous reasons. We specialize in reproducing, "The Theater of Your Mind."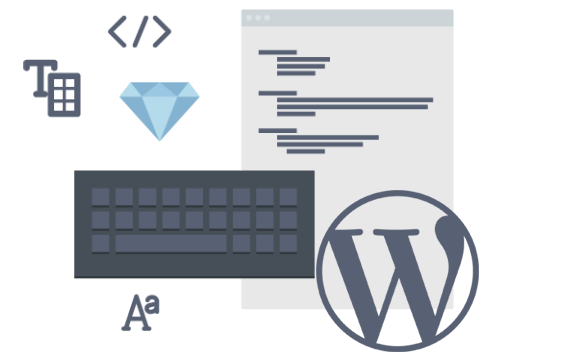 The Blurbidea WordPress Advantage: We are WordPress specialists. This means that we can get your site up and running on time in within your budget, customizing WordPress Themes.
The Blurbidea Podcast & Video Advantage: Blurbidea keeps you "In Demand" with Audio & Video "On Demand." Learn more about Podcasting and Video. more…
Arlee, through his Company Blurbidea, designed a website for our small law firm and we are more than happy. He not only has great technical skill but also has serious marketing knowledge and he has assisted us greatly in both areas. I would recommend him highly.
Arlee has done an excellent job of taking my vision and creating a reality that has exceeded my expectations. His talent goes far beyond the norm. When you are able to have a professional that understands the real estate business and knows what it takes to be successful, the outcome is pure brilliance. Thank you for being a mentor and challenging me to be better than I ever thought I had the ability to be!
R. Lee "Arlee" is very knowledgeable; he keeps up with all the latest trends. He has a lot of imagination, and the quality of his work is first rate.
Arlee approached me in June of 2008 regarding the sale of family owned beach property in North Carolina. He had a sales concept that I had never heard of..... video sales presentation! I hired him to produce the video of my families property and was ecstatic with the finished product. The sales agent I had a listing agreement with didn't pan out and I signed on with Russ. He guided me through the detailed paperwork, explaining in common sense language exactly what I needed to know about our agreement. With his expertise and commitment to solid business practices, we collaborated on a Eastern US marketing campaign of my family property. It was a fabulous experience from to start to finish. I wouldn't hesitate a second to hire him again to consult with me. I wholeheartedly recommend him as a Real Estate Consultant/Video Producer. His work is excellent!
When Ambient Media first launched onto the scene we called on Arlee to design our website. His knowledge and experience allowed us to move quick and meet our deadline. We were thrilled to find someone who wanted to understand our business and presented the best ideas. The final product far exceeded our expectations. If you need a creative web designer that you can trust from concept to final product look no more... Arlee is your man.
As I am learning Adobe Illustrator/Photoshop he has been an amazing and patient teacher.  I can tell you I am not the best student. He is knowledgeable and highly skilled at website designing, all Adobe products.
Arlee is an excellent website designer and marketer.
We used Arlee for all kinds of tech help at my last job for the last two years and he was amazingly helpful. He would create YouTube videos to help our staff & clients understand how to use new applications. He was always there for us!
Arlee is and always has been an outstanding resource for our business.  Intelligent, savvy and very creative. He can handle a vast array of assignments and he is available 24/7 long before 24/7 was vogue.